HEALTHIER LIVING,
HEALTHIER WORKING
22PALMS is a wellness-first class-A office building in Barcelona's 22@ North innovation district designed as the post-Covid future of working
AN ECOSYSTEM OF POSSIBILITIES
22Palms embodies sustainability by reimagining an existing industrial building. It transforms the original structure into a living contemporary workspace of the highest standard.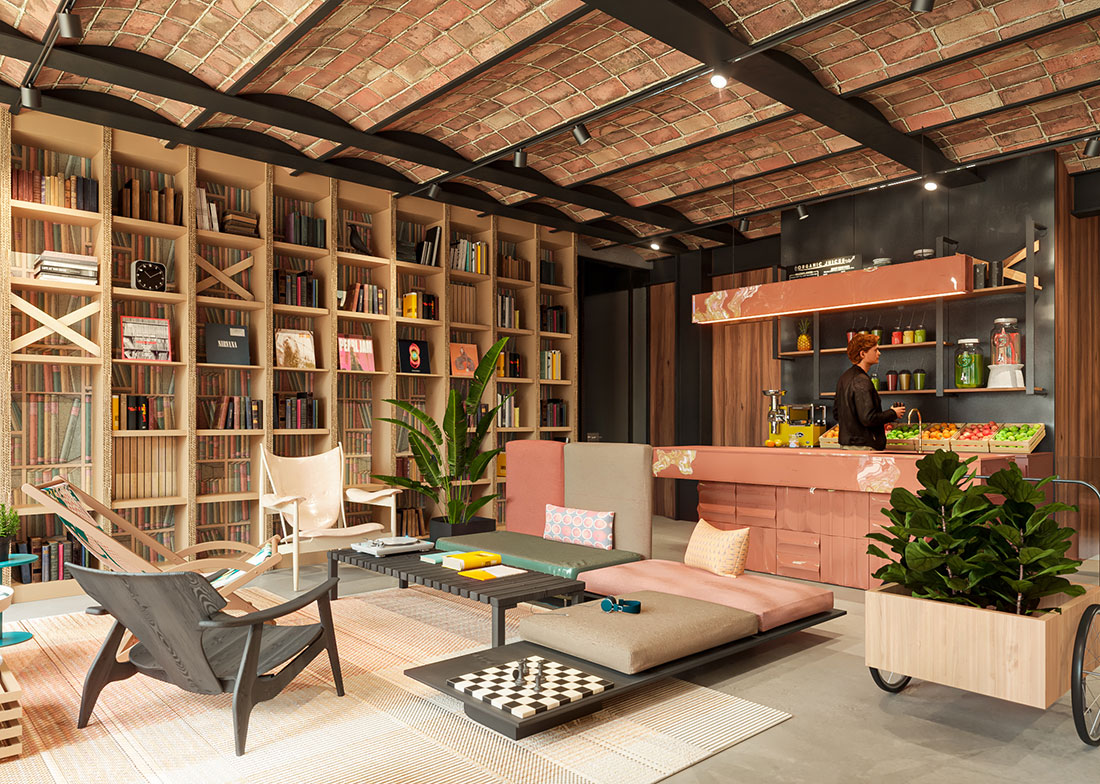 HealthProTech protocols provide protection with tech such as contactless thermometers and advanced air filters.
HISTORIC HERITAGE OF A HEALTHY WORKPLACE
22Palms grows out of the refurbishment of a 1968 industrial building – the former HQ of a family business that manufactured glass for five generations, including the windows of Gaudí's iconic Sagrada Família.
This is why 22Palm's façade reflects the plasticity typical of Gaudi´s architecture, with emerald glass pieces bathing the office spaces inside with shimmering green light to be enjoyed by employees and visitors.
A carefully designed welcome experience begins at the underground level, with easy access for parking and electric-vehicle charging facilities.
The easy-going atmosphere of the health-secured lobby is a natural gateway into 22Palms, a relaxed nexus with casual spaces for waiting, meeting and relaxation as well as the developer's HealthProTech system for total health peace of mind.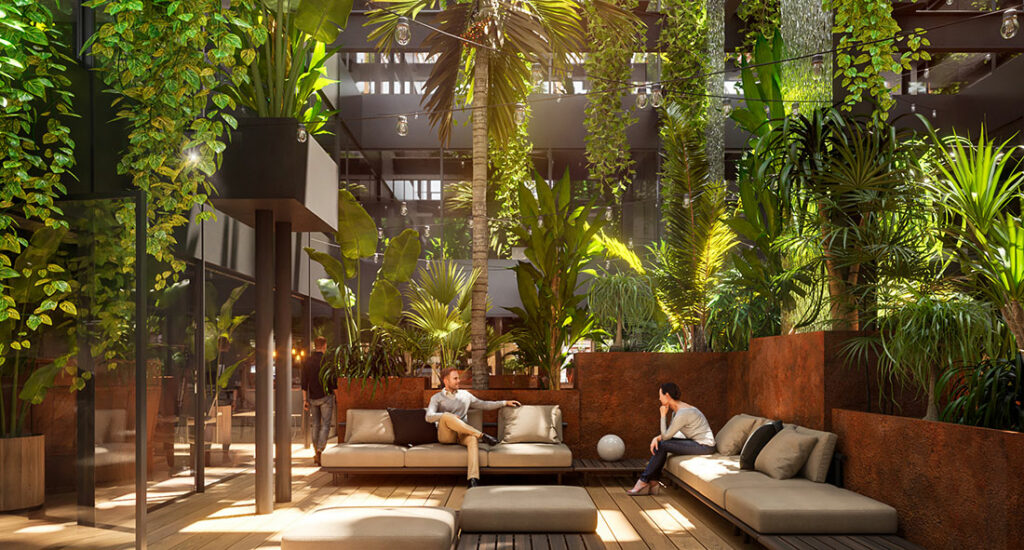 The central lightwell of 22Palms is dominated by a living atrium – a soaring vertical tropical forest, creating an atmosphere of peace and tranquility that inspires empathy, creativity and productivity. A revolutionary sensorial concept evokes the sounds and scents of the forest at different times of the day, creating a natural cycle that profoundly enhances the user experience
22@ North is a key part of Barcelona's successful 22@ Innovation District and a powerful magnet for growing companies of all kinds, from startups to multinational corporations.
22Palms is a key part of the "Manzana de la Concordia" city block within it
The "Triangle of the Future" is formed by the three points of La Sagrera train station, Barcelona Forum and Plaça Glories. Here, innovative, green, people-centric ways of working and living are setting new benchmarks for cities worldwide.
TOTAL CONNECTIVITY AT EVERY LEVEL
22Palm´s strategic location offers perfect transport system integration at every level: micro, local, regional, national and international
| | | | | |
| --- | --- | --- | --- | --- |
| | | | | |
| | | | | |
| | | | | |
| | | | | |
WELLNESS & NATURAL HEALTH
22Palms is designed to be a natural environment that nurtures health and creates harmony. The result is an outstanding user experience that will help to attract and retain talent.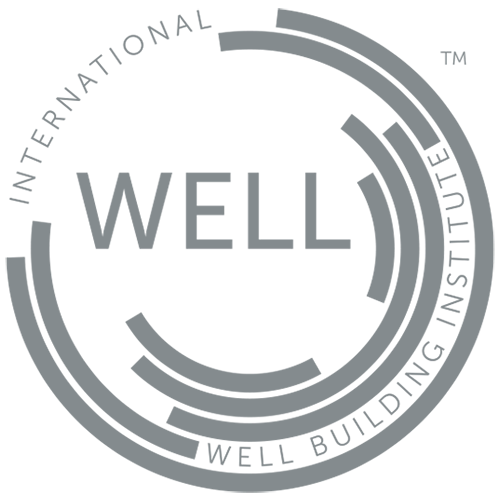 The WELL Building Standard is the international benchmark for workspace wellness, covering seven core concepts of health and hundreds of features.
Building on WELL Platinum compliance, developer R.Evolution's HealthProTech protocol is designed to minimise any possibility of respiratory infection outbreak.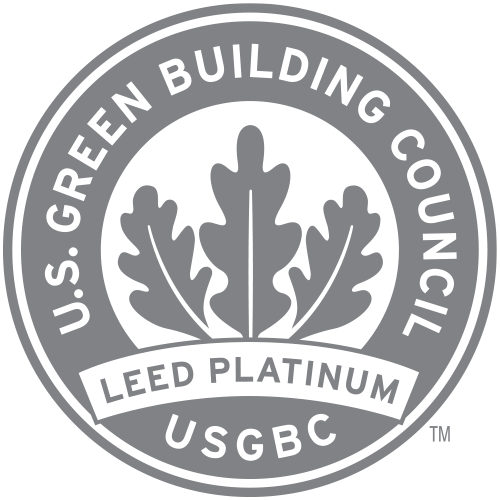 The maximum rating offered by the independent assessors USGBC certifies aspects including energy efficiency, green zones, innovation and local sustainability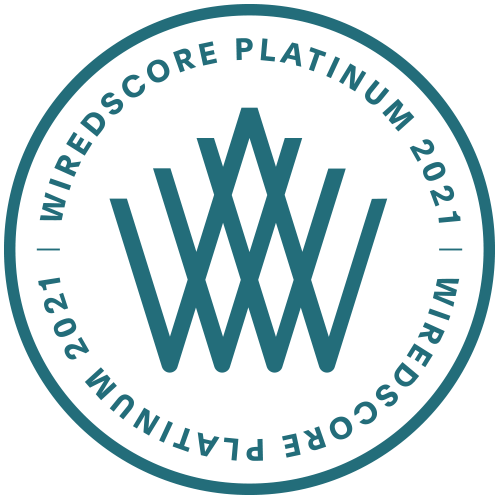 The highest-awarded mark for exceptional standards of wired infrastructure, resilience and wireless network
SUSTAINABILITY AND CONNECTIVITY
22Palms has local sustainability as a core concept, and is prepared to the highest level in terms of digital global connectivity